Optimized - WordPress Hosting
Up To 48xFaster* WordPress Hosting.
Optimized for speed, effortless updates and total reliability. Experience hosting designed specifically for WordPress. WordPress Hosting platform is 100% Samsung SSD.
WordPress staging, global CDN and premium email
Exclusive WordPress page speed plugin for your website
Bullet-proof security and uk datacenter
30 Day Money Back Guarantee
Optimized WordPress Hosting Plans
Ready for you! Choose the plan tailored for your needs
The discount valid for first month only.
The discount is only valid for the first term of a three-year contract.
Blogging
Work best for Personal sites or blogs.
As low as
$1.00/mo
For First Month Only

/mo when you renew
*
/mo
FLAT 40% OFF

/mo when you renew
*
Details
Ecommerce
Built for serious long-term growth.
As low as
$1.00/mo
For First Month Only

/mo when you renew
*
/mo
FLAT 40% OFF

/mo when you renew
*
Details
Everything You Will Ever Need
All our plans include
✔
Free Wildcard SSL Certificate
✔
Load Balanced and Redundant
✔
Autoscaling Platform Resources
✔
Google-Based DNS Servers
✔
1 Tbps+ DDoS Protection
✔
Website Password Manager
✔
Brute Force Login Protection
✔
Web Application Firewall
WordPress Hosting Features
Designed and Built Exclusively for WordPress
STACKCACHE FOR SPEED
Super-fast WordPress Edge Cache Engine
Our WordPress platform sits behind a pre-configured NGINX edge cache system: StackCache. It speeds up page loading for users. Although it works straight out of the box, advanced users might want to manage the cached content themselves. The StackCache plugin interface inside WordPress allows this.
UPDATES FOR SECURITY
Managed Automatic Updates
By default, our update service will ensure your WordPress install gets the latest versions and patches as soon as they're available. This helps prevent you becoming vulnerable to bugs or exploits. We also include a custom-made web application firewall to filter-out malicious requests.
BACKUPS FOR PEACE OF MIND
Daily Snapshots Using Timeline Backups
Timeline Backups are there to protect your website data. They take daily backups of your WordPress site and database, allowing you to restore back to that time. This helps if you've been hacked – or if you've made a serious mistake, like deleting something you shouldn't! optional paid service.
MANAGE THEMES, PLUGINS, USERS & MORE
WordPress Management Tools
Our WordPress Tools dashboard allows you to do a whole lot more than WordPress staging. Manage all your essential WordPress tasks without leaving your control panel. Designed for the power-user with multiple WordPress websites – but equally useful for those with just one site – it's a fast and convenient way to administer your site.
Theme Management
You can manage WordPress themes directly from the control panel. It's a fast way to bulk-update themes and activate/deactivate them at will.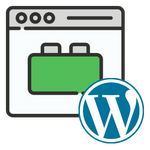 Plugin Management
Plugins can be managed from control panel. Here you can see a full list that you can update, activate and deactivate at will.
User Management
You can view, add or remove WordPress users. Assign and change usernames and passwords. Give them a WordPress Role or a custom role that has been created by a plugin.
Reinstall WordPress
Here you start again from a clean install. Be cautious: this will remove all your data – you have to check a box to confirm that you're aware of this.
WordPress Settings: Site ID & URLs
Change the identification of your site. Here you can manage Site Title, Site Tagline and basic URL settings.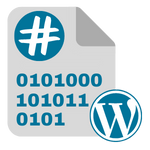 WordPress Checksum Report
This scan checks if your core files match what exists in the official WordPress core repository. It's a way to ensure that you haven't been infected by malware.
WordPress Staging
Develop your website with confidence, using our powerful one-click WordPress staging tool.
Staging creates an exact clone of your live site, where you can make modifications or experiment with new features. Once happy with the results, you can deploy those changes over to the live site seamlessly.(not inlcuded in personal plan)
WEB HOSTING IS FASTER: INDEPENDENT EVIDENCE
Comparison: Up To 48xFaster* WordPress Hosting
Don't just take our word for it, independent tests show that typical WordPress pages hosted on our platform load in just a quarter of a second. This compares to other hosts which take up to 11.92 seconds. These tests were carried out by LoadImpact.com.

Page load tests conducted by LoadImpact.com used 50 concurrent requests. They showed that we were up to 48x faster than other web hosts
Page speed is crucial for better search engine rankings and happy visitors. Google's research has revealed that 47% of users expect a page to load in under 2 seconds. 52% state that fast load time is important to brand loyalty. Every millisecond makes a difference; a 100ms increase in speed for Amazon equals 1% more revenue.*
*Source: Google, 2017
Why Choose Us?
we have solid professional experience and a reputable customer service to assist you beyond domain registrations and website hosting!
99.99%
Uptime
Unbelievably
Affordable
30 Day
Guarantee
Reliability
& Security
24×7
Support
Didn't find what you're looking for?
Frequently asked questions